Rugged places draw rugged individuals, and Alaska's formidable snow-covered mountains are no exception. For decades, hardcore skiers and snowboarders have found euphoric exhilaration and breath-taking anxiety staring over the precipice of windswept cornices, carving down deep powder bowls, and charging near-vertical craggy chutes with seemingly reckless abandon. These intrepid people—part athlete, part mountaineer, and part adrenaline junky— are not alone in their quest to follow their passions and live in the moment. In Alaska's wild and expansive terrain, it takes a guide and a helicopter pilot to make that quest a reality.
Third Edge Heli, a boutique heli-ski operation based in Wasilla, is home to a crew of passionate guides and pilots who have dedicated their lives to finding and scoring the best skiing conditions Alaska has to offer. Surrounded by the Tordrillo, Alaska, Talkeetna, Chugach, and Kenai ranges, every member of their experienced team has their own deep, storied relationship with Alaska's raw nature, and an integral role to play in the success and safety of each strike mission to white-capped peaks.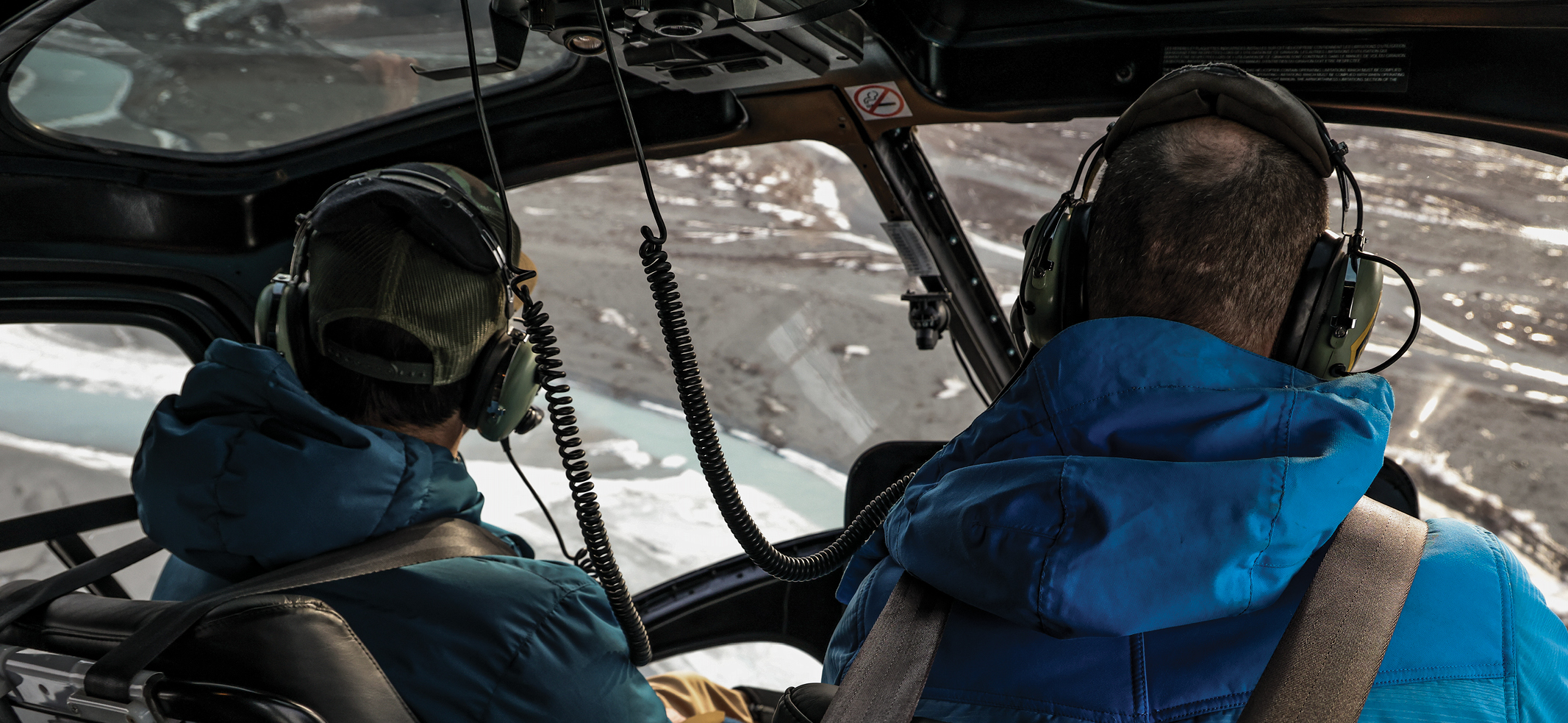 The Pilot
At the heart of Third Edge Heli's operation, a hard-working crew of helicopter pilots take on the monumental responsibility of transporting guides and guests, day in and day out, into the best steep-faced terrain and deepest powder possible. Colin Burton, a veteran pilot who's been flying in the region for over a decade—and an avid snowboarder and thrill-seeker himself—is just as passionate about flying around Alaska's gnarled peaks as the skiers that take the gut-wrenching drop over the ridge.
"For a helicopter pilot, flying in Alaska is like sowing your wild oats—everyone has to do it once." For Colin, 'once' became a seasonal commitment to living and working in Alaska's beautiful, yet harsh and unforgiving natural environment.
Without fail, Colin starts every day with a hot cup of coffee. Then, he gears up with layers of well-insulated clothing, a pink waist satchel full of sunglasses with different lenses for all weather conditions, and a Benchmade Triage in his front pocket.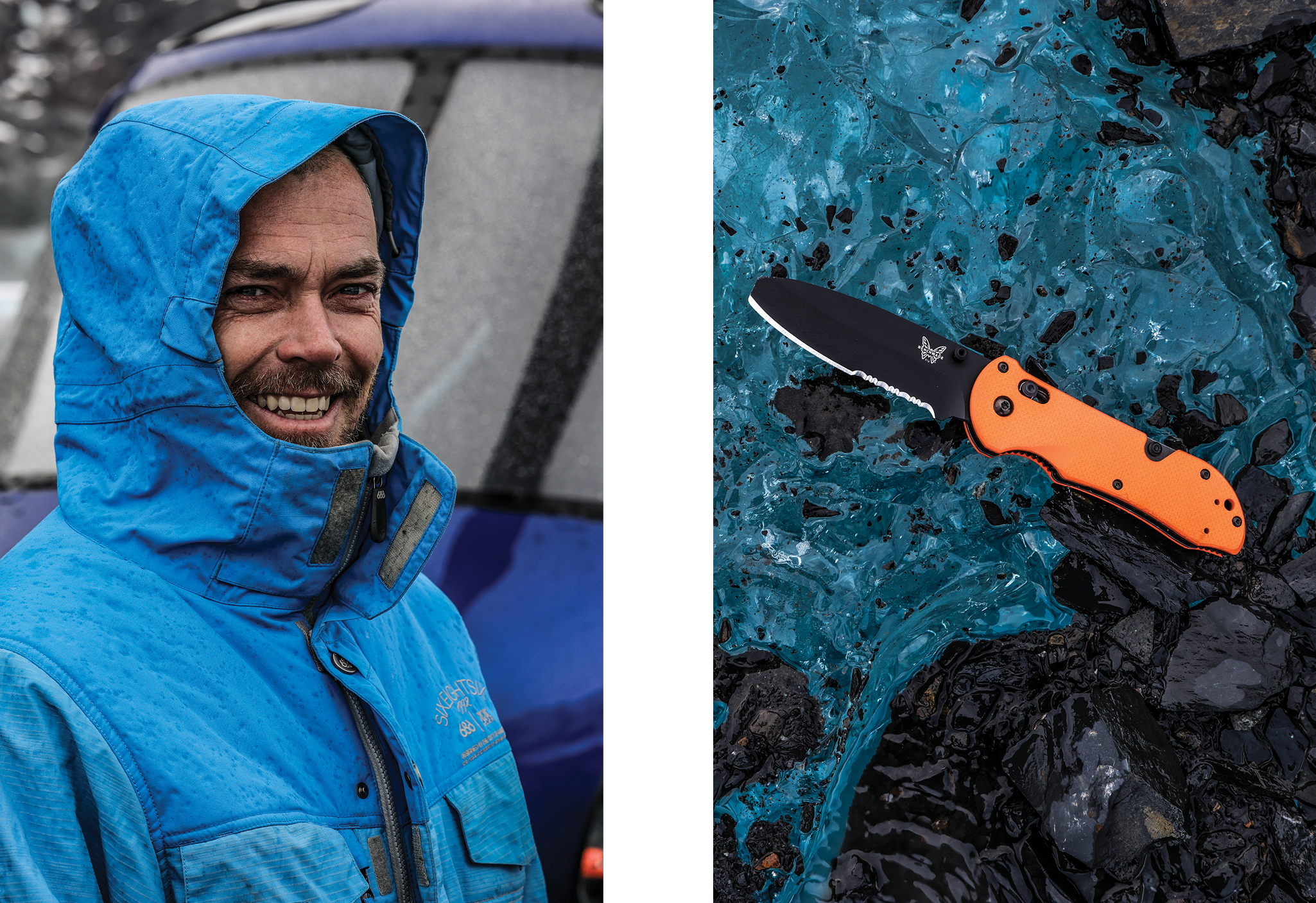 Guided Teamwork
After fueling up the chopper and completing his pre-flight inspection, Colin convenes with the guides to assess weather and snow conditions and determine the best place to ride. "The collaboration between the pilot and the guide is unique, and it's very special," Colin says. "It's very rare to manage aviation with someone who is not a pilot, and I'm not a guide, but we have to know what the other is doing and at any moment be able to shift tasks quickly. With that kind of trust, you form a really tight bond, and that bond is why some of these guides are my best friends."
To get the guide and riders in just the right spot, Colin first gives the guide an up-close look at the features of the mountain. They assess the conditions and identify landing zones near the top and farther downslope, where the helicopter is safe from avalanche danger, yet close enough for the guests to ride to. In good fun, Colin calls it a rowdy way of flying.
Flying is only one facet of Colin's job. In true partnership, while the riders bomb the best runs of their lives, Colin keeps watch on the group from the landing zone with an eye out for avalanches, staying in contact with the guide via handheld radio. When the riders return to the landing zone, they do it again, over and over, covering around 15,000 vertical feet in a full day's work.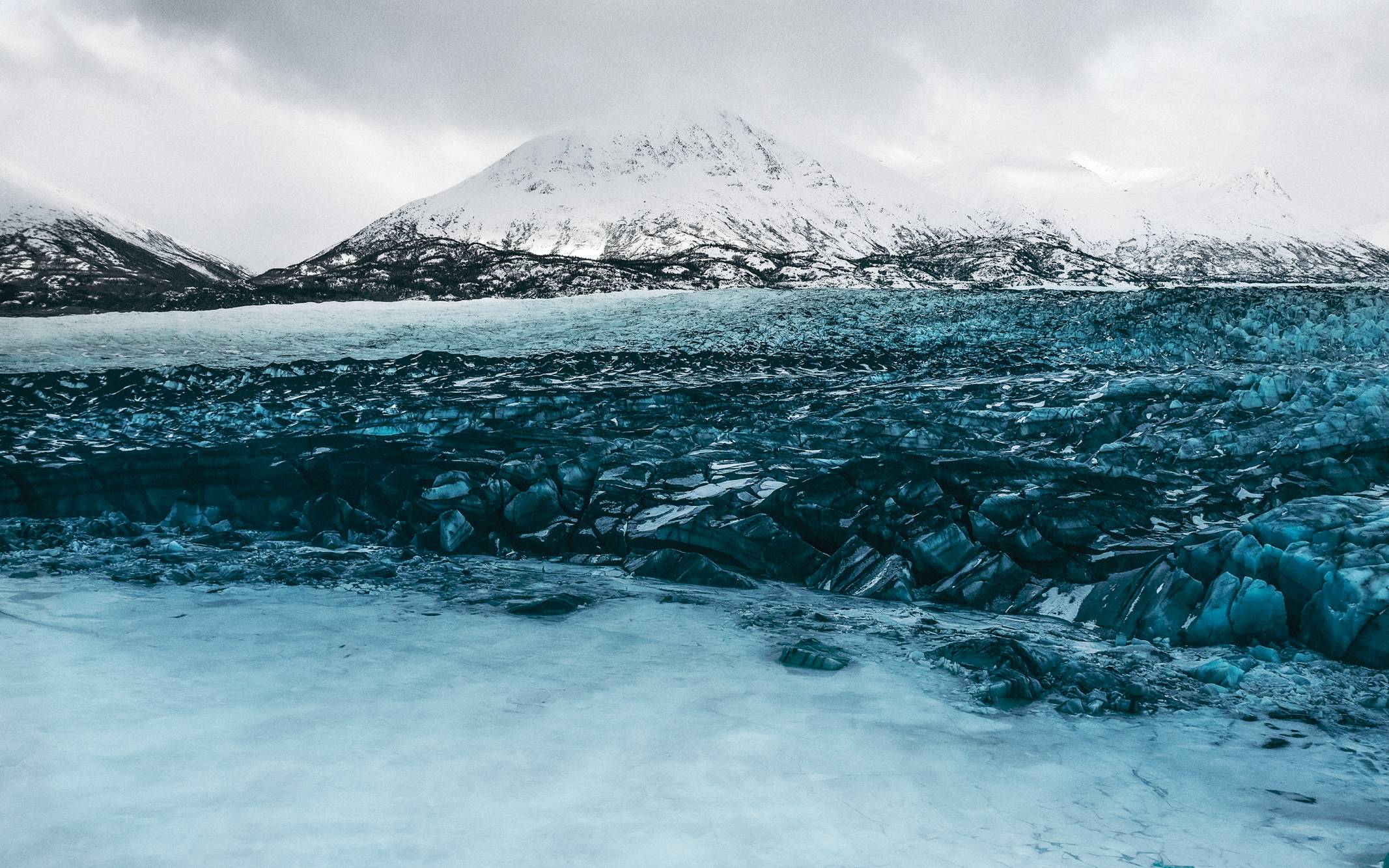 The Rewards
At the end of the day, after inspecting and covering the helicopter, the group gathers to crack open a few IPAs, recap the highlights, and retell the slams of the day. "As a heli-ski pilot, we offer a lot to the vibe of the group," Colin explains. "I love to hang out at the end of the day because the guests always have a lot of questions. People are blown away by what a helicopter can do, and they always want to know how I can put it on a tiny little ridge.
" While Colin jokes that the best way to describe how he handles the aircraft is "fly it like you stole it," it is, in fact, a very calculated, technical, and precise type of flying that takes a combination of training, confidence, and focus. "When you find something you know you're meant to do and you're good at it, it's incredibly rewarding. Flying is something I found and I love, and I'll do it as long as I can."